Dear Brethren, as most of you are probably aware, I am currently back in Naalya, Kampala at the mission house that the NGO has rented here in Uganda. I would like to share from my trip to Sierra Leone and will share at a later time about, Uganda, Kenya and Ethiopia. My journey back from Sierra Leone to here was a very long and arduous journey, physically speaking; it was however a journey that held no surprises and I arrived here at the Reaching Beyond Words mission House by His Grace, and because many of you were praying and interceding for this visit. The visit for the most part was without any, as Brother Chijioke would say " DIA", but I have changed it to DOA; by the way that does not stand for
D
ead
O
n
A
rrival, however it would be an  accurate acronym if one were to come to Sierra Leone without the proper unction and support of the Holy Spirit.  What it really means in the spiritual sense is
D
evil
O
rchestrated
A
ctivity. For me personally Sierra Leone has always been a place when you step off the plane and onto the Terra Firma that is claimed by the devil and is Called Sierra Leone, it is like stepping down into a bit of hell
[1]
. I have to say that I was a bit puzzled at first, as to the lack of the DOA that I encountered on this trip. The reason for that did not become apparent until a few days into my stay there. I began to sense that something had been developing in and amongst the fellowship of believers there; how to explain the sense of it, it was like a spiritual strength that was of a desire for more of the reality of The Living Adonai. It was a belief that had substance, a cry that generated the clarion call
[2]
that had prompted the Lord to send me there. I became acutely aware that the substance was indeed that of a spiritual foundation of truth that has been laid down in the hearts of these people, by the brethren and in particular, Brother and Sister Ide as well as their respective family members.  If this were not so then there would have been no strength to bring the strength of The Word that was delivered to them. The foundation must be strong, firm and in right order (for those of you who understand construction it must also be, not only strong but it also must also be 'square') to support the weight of the superstructure that is going be laid upon it. If it is not than destruction of the house is imminent as a house that is built upon the sand. When I arrived at Brother and Sister McEwen's house, where I would be lodging for the entirety of my stay ( their hospitality and fellowship was very much appreciated), I was informed that there would be seven meetings; one on each of the week nights that I was there including the night prior to my departure as well as two meetings on Saturday and Sunday each, a total of seven meetings. I think the term that was used to describe this scheduling was and I quote "no mercy" 😊 I have to say that by His Grace and Mercy, as well as your prayers, I was able and endowed with the strength that was needed to deliver the burden of The Word of The Elohim (אֱלֹהִים 'elôhîym )
[3]
that was upon The heart Jehoshua
[4]
  (I like this rendition of the name for it combines both the natures of The Father and The Son, or at least it seems so to me. The ministry of the word with regards to this trip, seemingly no matter where I have been, is quite frankly, a very basic and fundamental word. It concerns the first two pieces of furniture that one encounters as they enter the tabernacle; The Brazzen Alter and the Brazzen Laver. Somebody said somewhere along the way in regards to the message that I have been sharing, "if it is basic, and we heard about before, and the Holy Spirit again brings it up, it means that we did not hear it the first time!" It is a true assessment of the situation as far as a people who have the revelation of a Holy Place People as it pertains to Sonship. If we hear then we are responsible to put it into practice. Paul in his second letter to Timothy was admonishing the young man as to the spirit of compromise that was working in the end-time-church in his day; a church by the way that had this message of Sonship, in other words; One with the trinity of the God head
[5]
If we as a people who profess to have the Sonship message, how is it that we would expect to become one with THE Them/US outside of the intercession that the Holy Spirit makes for us with regard to this infirmity of wretchedness; can we expect to receive any help from THE THEM if we are not willing to correct this aspect of our current position of non-compliance. The Scriptures says it won't happen.
[6]
In closing I want to again say thank you to all of you who have been praying for me and this great mission endeavor that The Adonai has implemented, sustained and added to up to this time. I am, as well as those that are a visual representation that your prayers are working, as well as the fruit that is being produced by many of those here in Africa that are believing in the reality of this message that they are hearing
and their lives are changing
.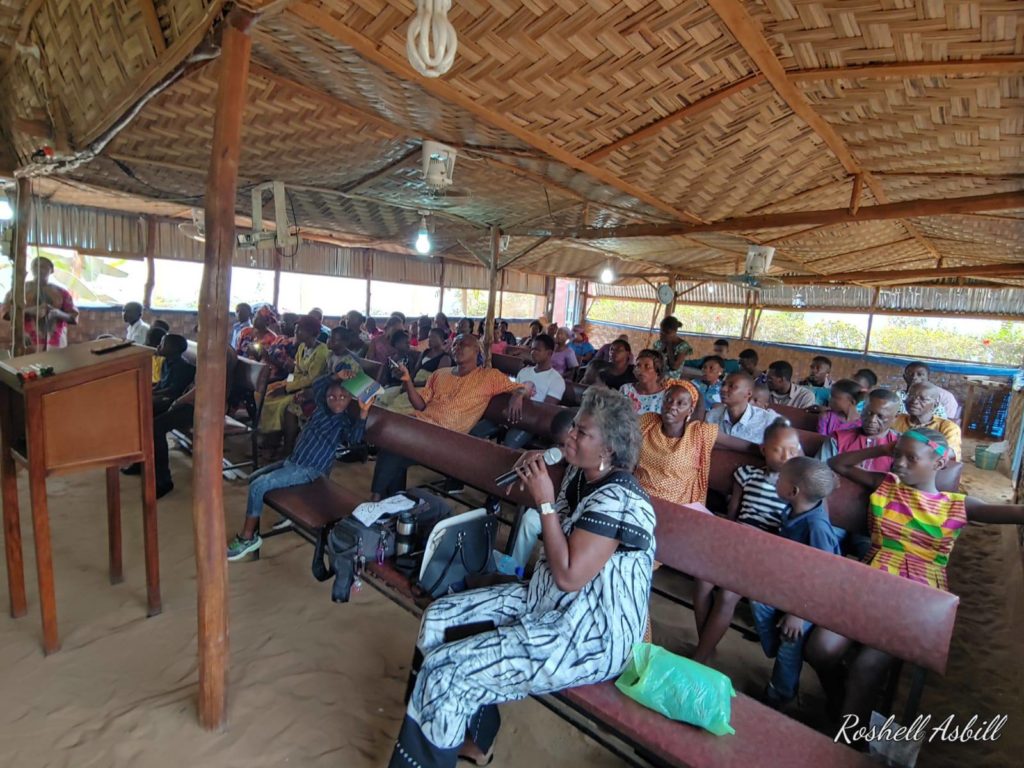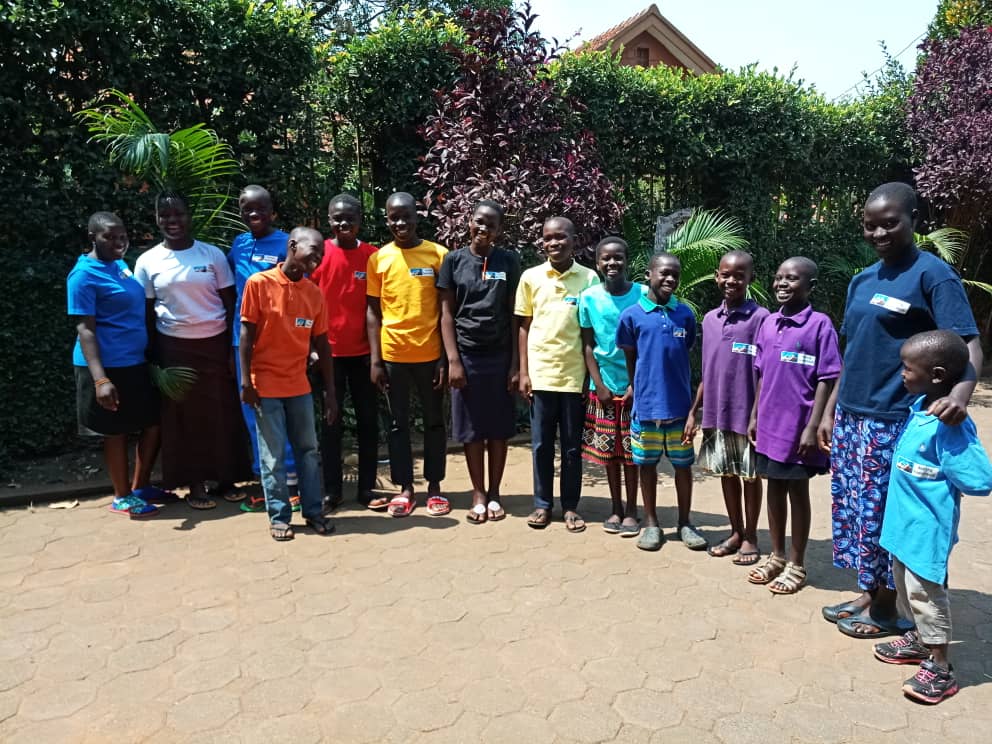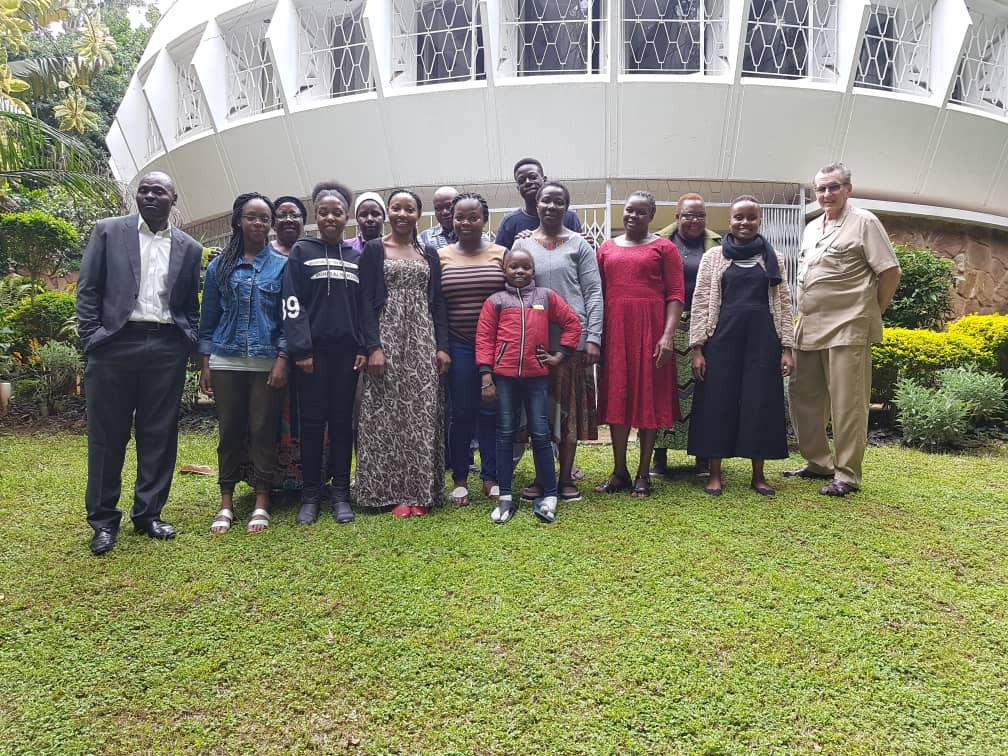 I am your Brother in Christ Jesus. Brother Burt Asbill New Hopeenterprizes and Reaching Beyond Words
---
[1]
The word
Sierra
means "a mountain chain" and Leon means "lion Literal meaning is A lion that is chained to a mountain
[2]
a strongly expressed demand or request for action.
G2424
[3]
h0430. אֱלֹהִים 'elôhîym; plural of 433; gods in the ordinary sense; but specifically used (in the plural thus, especially with the article) of the supreme God;
[4]
Ἰησοῦς        Iēsous ee-ay-sooce' Of Hebrew origin [H3091]; Jesus (that is, Jehoshua), the name of our Lord and two (three) other Israelites: – Jesus.
H3091
הוֹשֻׁעַ    יְהוֹשׁוּעַ yehôshûa'    yehôshûa' yeh-ho-shoo'-ah, yeh-ho-shoo'-ah From H3068 and H3467; Jehovah-saved; Jehoshua (that is, Joshua), the Jewish leader: – Jehoshua, Jehoshuah, Joshua. Compare H1954, H3442. I like this word Jehoshua, for seems to combine the personalities of both the Father as well as the son.
[5]
John 17:22-23 (KJV)
22
And the glory which thou gavest me I have given them; that they may be one, even as we are one:
23
I in them, and thou in me, that they may be made perfect in one; and that the world may know that thou hast sent me, and hast loved them, as thou hast loved me
[6]
James 1:5-7 (KJV Strong's)
5
— If any of you lack wisdom, let him ask of God, that giveth to all men liberally, and upbraideth not; and it shall be given him.
6
But let him ask in faith, nothing wavering. For he that wavereth is like a wave of the sea driven with the wind and tossed.
7
For let not that man think that he shall receive any thing of the Lord.